Home of Quality Solar & Storage Solutions
CALCULATING
YOUR SAVINGS
Your roof receives free usable sunlight that could save your elecricity bills. Use our calculator to know how much you can save.
Solar System SAVINGS Calculator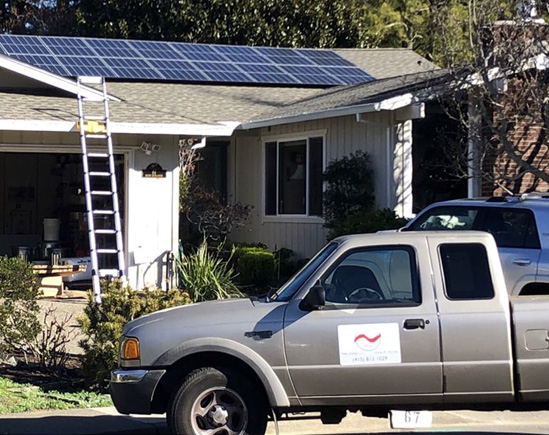 ABOUT US
Nabu Energy is one of the top solar providers in the bay area dedicated to its customers in residential, small and large commercial. Nabu Energy is certified energy provider for solar, battery storage for California homeowners and businesses. Over the years, we've been known to deliver more.
Nabu Energy is sure-footed in its service and quality of products that the company offers. Nabu Energy offers industry leading PV panels, inverters and racking system that have industry leading warranty offered by manufacturers. Assuring that company's record to date on first-time inspection approval is 99 percentile. Rest assured you are not only buying solar from Nabu Energy you are buying peace of mind.
Our Experts handle city permits and installations.
Energy experts. Real Relationships. Honest talk.
Lower your monthly energy costs
Increase you home's resale value
Protect your home from outages
Protect the environment
WHY NABU ENERGY?

Customized Solutions
Our one-on-one consultations help you make the right choice on solar and battery sizing to optimize your investment to minimize electricity bills

In-house Team
From design to installation, we do everything in-house so that you have seamless experience
Best in Class Installation Time
Our-in-house design to installation structure allows us to complete installations in record time

High Quality System
Our leadership team has experience of building large and small solar sites with high quality, reliable solar equipment. Now we are bringing that experience to your roof.

Neighbourhood Solar Installer
As your neighbourhood solar installer, we provide the personal attention to each of our projects

Energy Analytics
We are building a proprietary energy monitoring and analytics solution that will provides key insights into your home energy use. We understand energy use that helps design the right size for your system.
WHAT
WE OFFER
SOLAR
Premium solar modules with best in class performance and product warranty.
Solar inverters that enables each module to perform and track independently, providing greater energy production, enhanced safety, and constant feedback from each module.
WHAT
WE OFFER
STORAGE
A home battery can store surplus energy generated from rooftop photovoltaic panels for use when needed.
When the sun has set, energy demand is high, or there is a black-out, you can use the energy stored in your home battery to meet your energy needs. In addition, a home battery helps you pursue the goal of energy self-consumption and ultimately energy independence.
Get your customized energy solution
CUSTOMER TESTIMONIALS
Anthony K.
We decided to research and gather 7 bids for our solar energy project. We decided on selecting Nabu Energy because they were a perfect balance of value and service. I appreciated Nabu's no nonsense pricing. They were very upfront with their sales pitch. They didn't try to upsell me on anything that I did not …
Kathy P.
My husband and I did a lot of research for a solar installation company. We wanted a local company who could offer quality products, good service, and a reasonable price. After comparing 6 quotes, we decided to go with Nabu because they offered the best value. We worked with Harsh, who was very communicative and …
Mallik K.
My electric usage wasn't huge, so going solar means ONLY if it makes sense in terms of ROI. For that reason, I was picky in terms of who I should go with for solar installation. I did get a LOT of quotes from various vendors. I did that for a couple of reasons 1) I …